In this article, I'll be sharing the top nesting boxes that are perfect for sparrows. These boxes provide a safe and comfortable place for sparrows to build their nests and raise their young. We'll explore options that are easy to install and maintain, ensuring a welcoming environment for these delightful birds in your garden or outdoor space. With the right nesting box, you can help support sparrow populations and enjoy the pleasure of watching them thrive.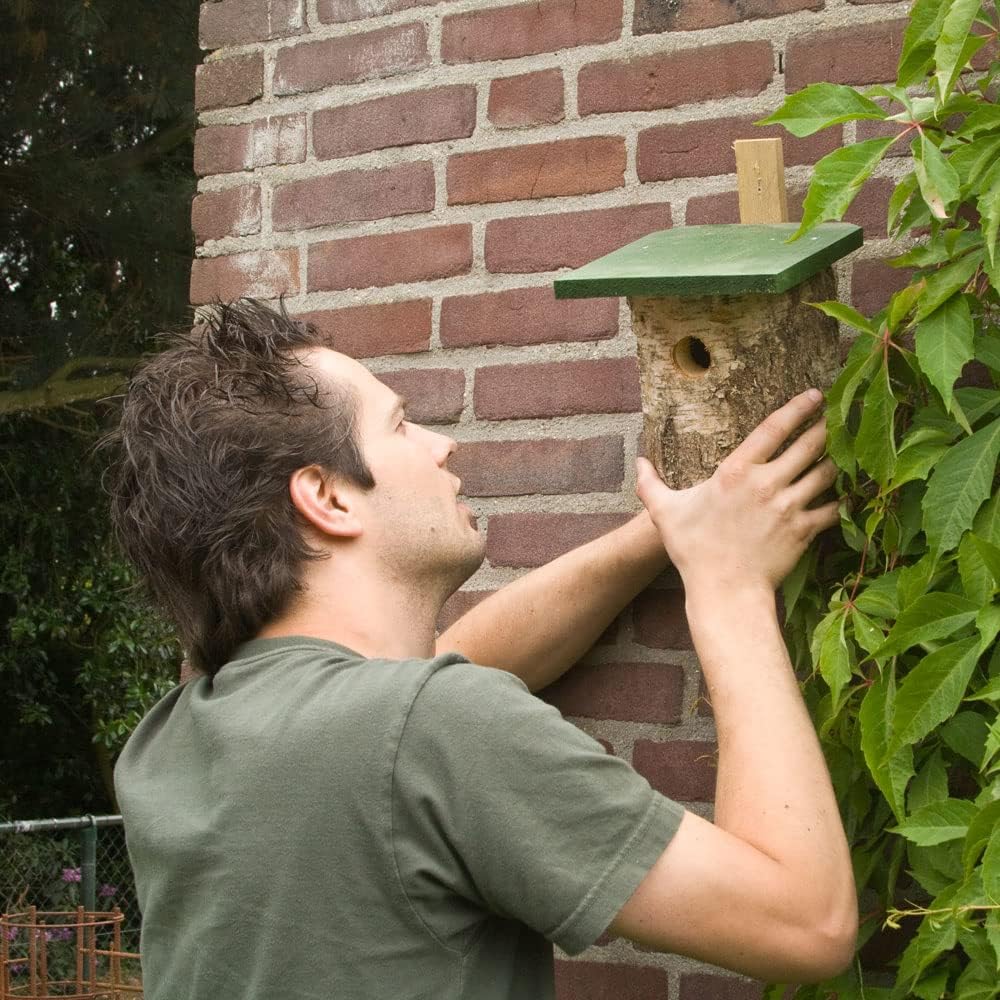 The Birch Log Nest Box, crafted from genuine birch, offers a natural aesthetic for bird enthusiasts. Its 32mm hole accommodates various Tits and smaller bird species, while mimicking their preferred nesting environments, encouraging breeding near your home. Please note that due to its natural origin, dimensions are approximate.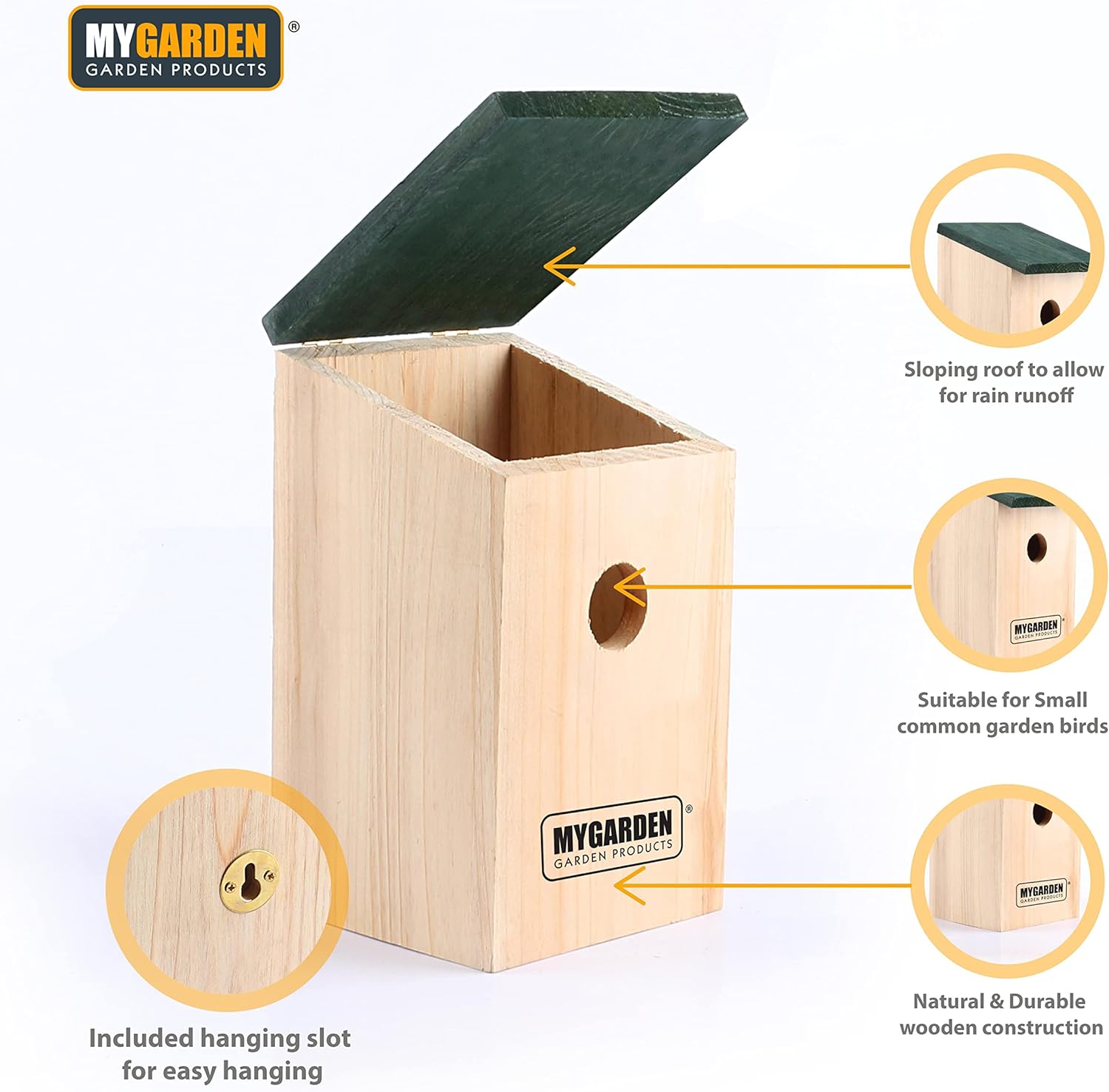 The Almineez Wooden Bird Nest Box provides a traditional and spacious home for small birds like Sparrows, Blue Tits, and Robins. Crafted from durable wood, it's ideal for encouraging wildlife to nest in your garden, offering a cozy roosting and hibernating spot. Easy to mount on various surfaces, it features a sloping roof for rain runoff, keeping the interior dry. Approximate dimensions: Height 21cm, Width 12cm, Depth 13.5cm (including roof).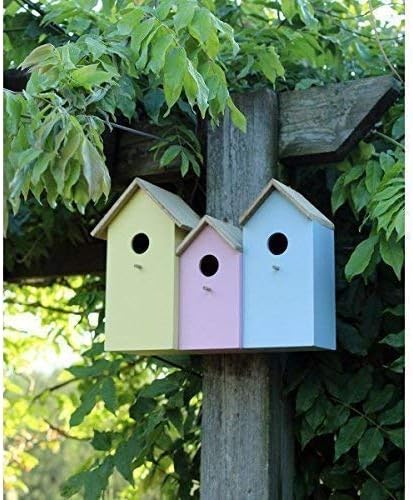 These 3-in-1 Colourful Garden Bird Nesting Boxes are a must-have for accommodating our feathered friends during the busy breeding season. Specifically designed for small garden birds like Robins, Sparrows, and Tits, they feature three nesting boxes in one with a small entrance/exit hole for added security. Made of quality wood, these boxes provide a safe environment for birds to raise their young. Dimensions: Width 30cm, Height 25cm, Depth 12cm.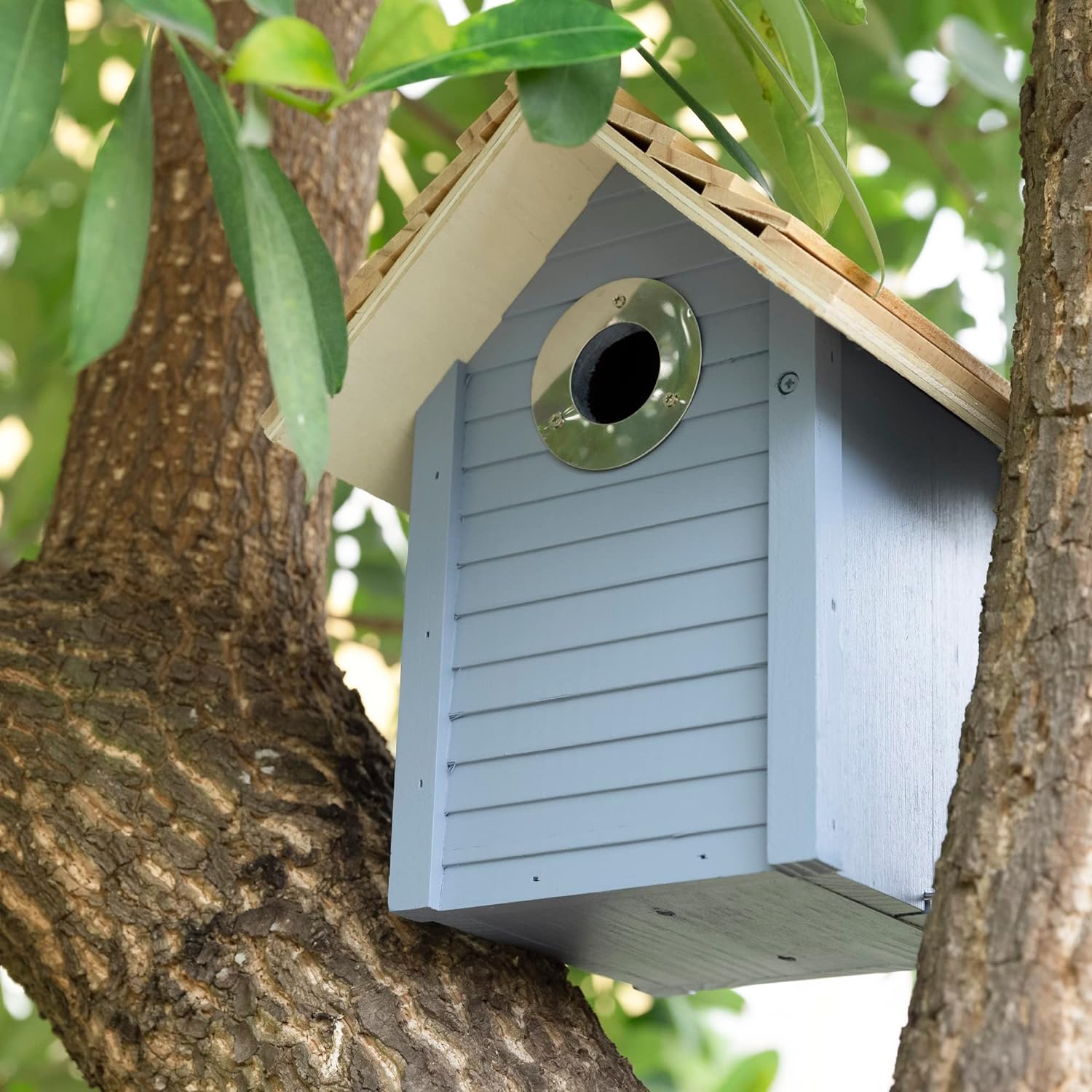 This sturdy birdhouse offers enhanced protection with a reinforced metal entrance, deterring potential predators from enlarging the hole. Equipped with a hanger, it measures 25 x 20 x 17.9 cm, weighing 0.845 kg. Designed in the style of a charming wood cabin, it provides both a secure nesting spot and an attractive garden accent. The genuine pine construction, featuring a pleasing blue hue and natural wood finish, ensures seamless integration with its surroundings.