Welcome to the wonderful world of bird watching! If you've ever marveled at the sight of colorful feathers and sweet melodies in your backyard, a bird bath might just be the key to bringing even more winged wonders into your daily life. In this article, we'll explore the simple yet profound joy that a thoughtfully chosen bird bath can add to your bird-watching experience.
We'll break down the essentials – from selecting the perfect bird bath to easy maintenance tips – making it a breeze for both beginners and seasoned bird watchers to create an inviting sanctuary for our feathered friends. So, let's dive in together and discover how a bird bath can transform your outdoor space into a bustling hub of avian activity. Get ready for a splash of nature at your doorstep!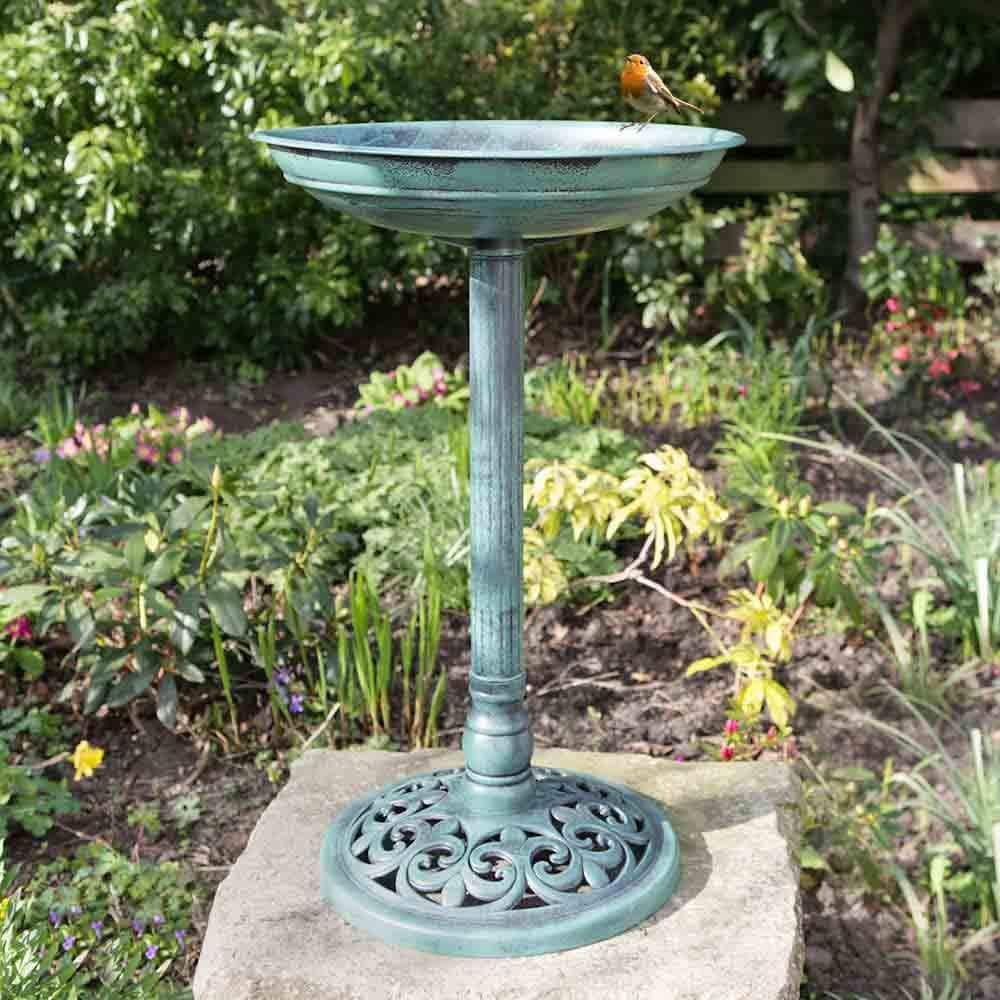 Introducing the BBATH bird bath by Kingfisher – a must-have for garden owners looking to invite more wildlife into their outdoor spaces. This bird bath boasts a classic freestanding design, measuring 63 x 40 cm. Crafted from durable resin plastic, it weighs a manageable 2kg. Designed with the well-being of our feathered friends in mind, the BBATH offers ample space for birds of all kinds to bathe and hydrate.
Elevate your garden with the Christow Clam Shell Bird Bath, crafted from weather-resistant plastic resin in rustic green. Standing at H81cm x W50cm x D38cm, it features Victorian-style details, including an ornate shell-shaped bowl with adjustable decorative birds. Easily assembled with included ground pegs for stability.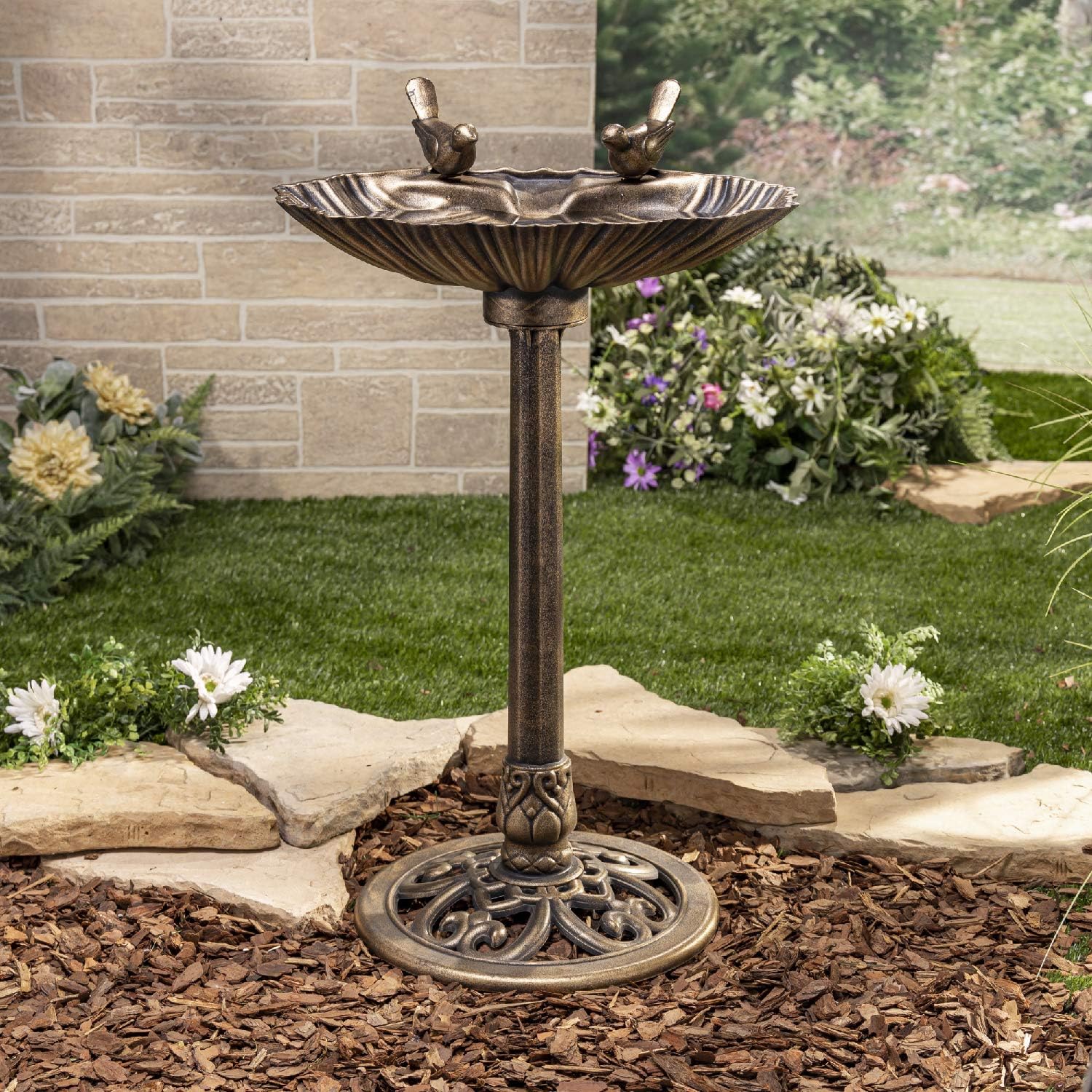 Constructed from durable resin with frost- and weather-resistant qualities, this bird bath ensures a welcoming haven for songbirds throughout the year. The fillable design, allowing the pedestal column to be weighted with sand or water, guarantees stability for your feathered visitors.

Introducing the Christow Solar Powered Bird Bath, a delightful addition to your garden that not only beautifies during the day but also emits a stunning ambient glow at night. With dimensions of H50cm x W35cm x D35cm, this bird bath features a hand-painted glass bowl adorned with a UV-resistant peacock design in vibrant colours.