Hello puzzle pals! If you like fitting pieces together and colorful birds, you're in luck. We've got some cool bird puzzles to share. Imagine sitting down, picking up a piece, and watching a beautiful bird appear. It's like magic but with jigsaw puzzles! Ready to have some fun? Let's dive into these birdy puzzles together!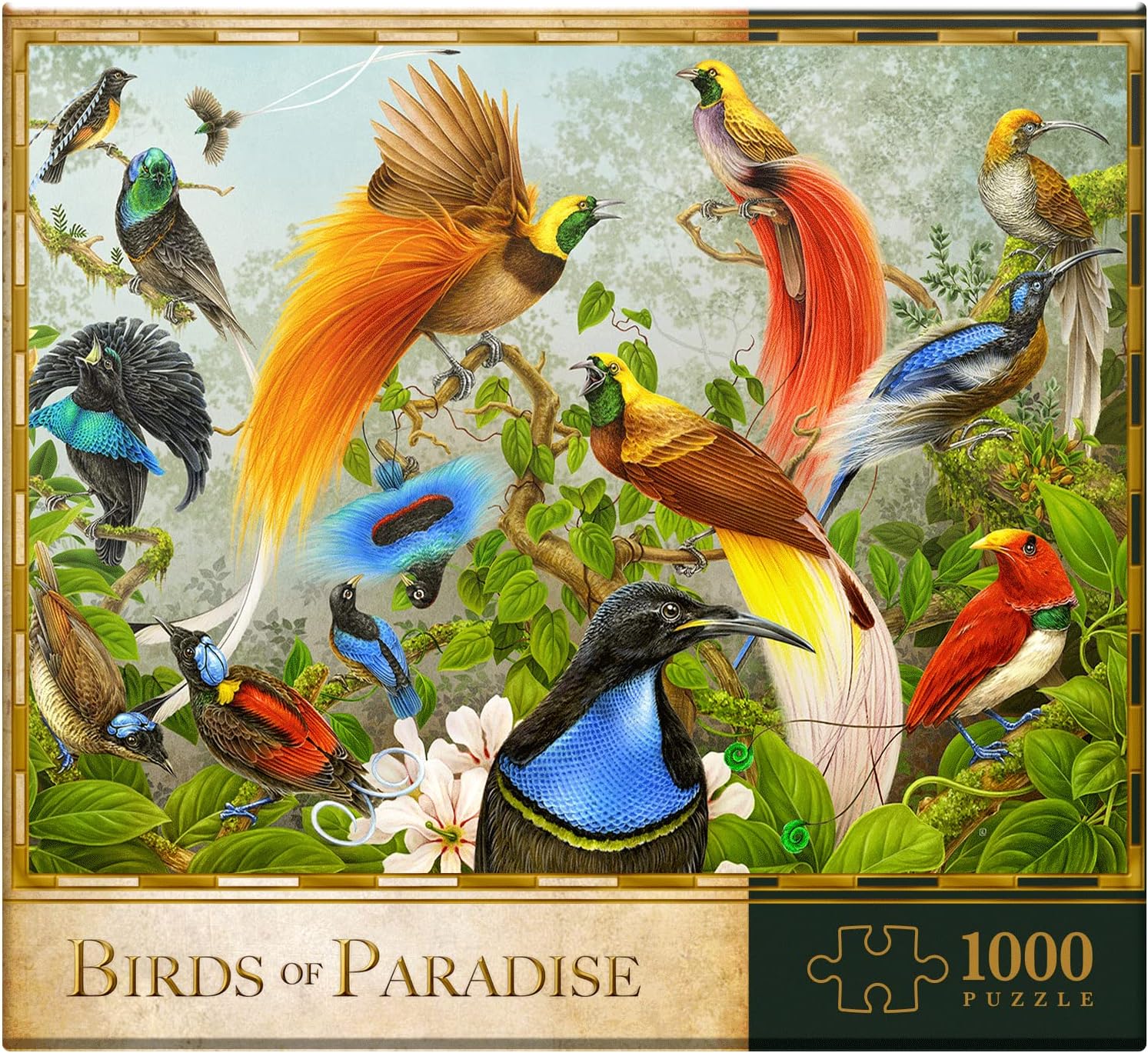 This 1000-piece puzzle showcases vibrant birds of paradise and is made with high-quality, durable materials. The puzzle pieces, each unique, are crafted from premium 2mm thick blue board to resist wear and tear. With an anti-glare design using linen-structured paper, enjoy a glare-free puzzling experience. The precision fit of the pieces, thanks to an industry-leading method, ensures perfect interlocking. When finished, the puzzle is a sizable 73cm x 48.6cm.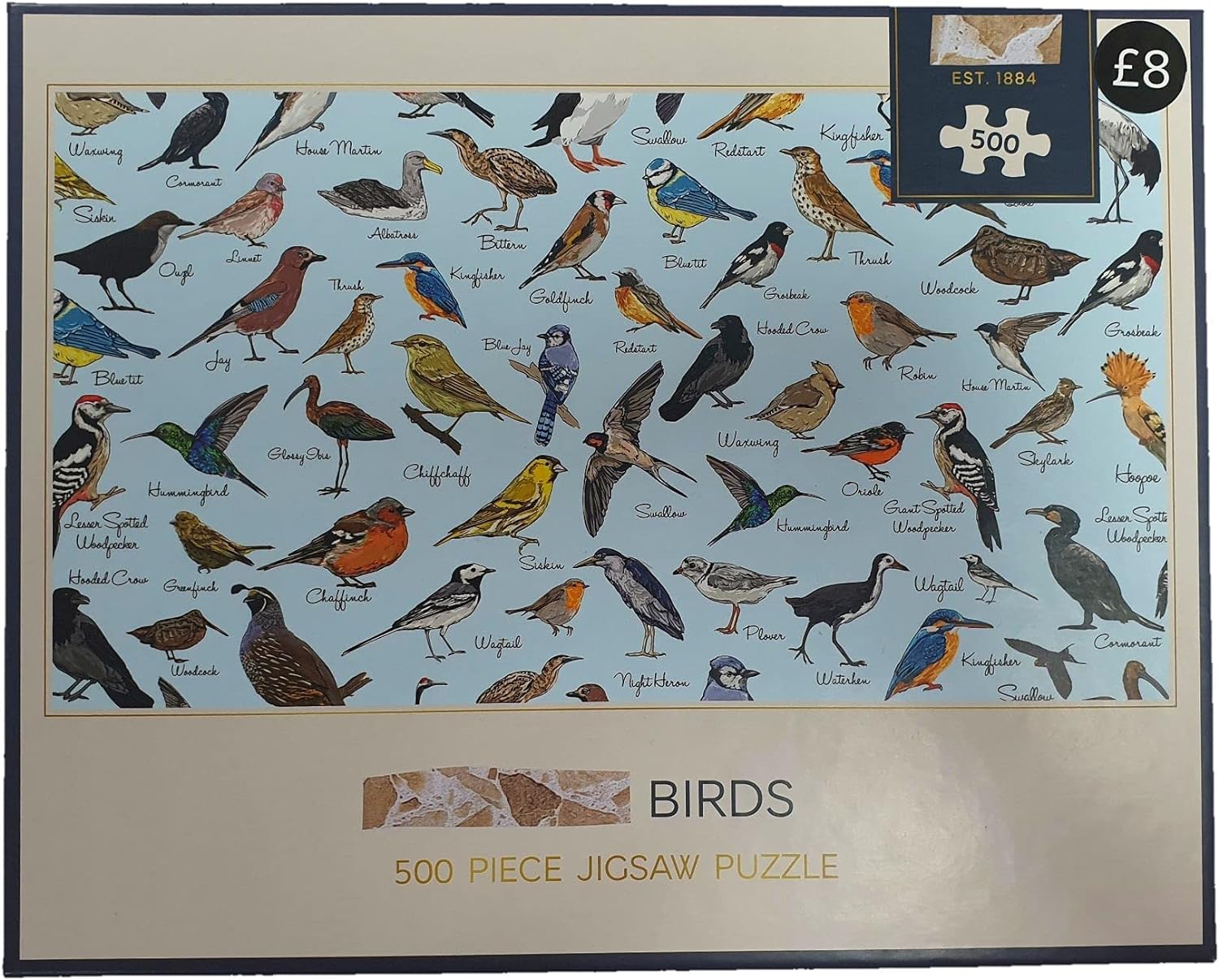 This is a 500-piece bird-themed jigsaw puzzle from M&S, specially created for adults. The puzzle showcases captivating images from nature, making it an engaging and educational activity for puzzle enthusiasts. With a focus on birds, it provides not only a fun challenge but also an opportunity to learn about different bird species and their habitats. Perfect for leisurely entertainment or as a thoughtful gift for those who appreciate the beauty of nature and enjoy the satisfaction of completing a puzzle.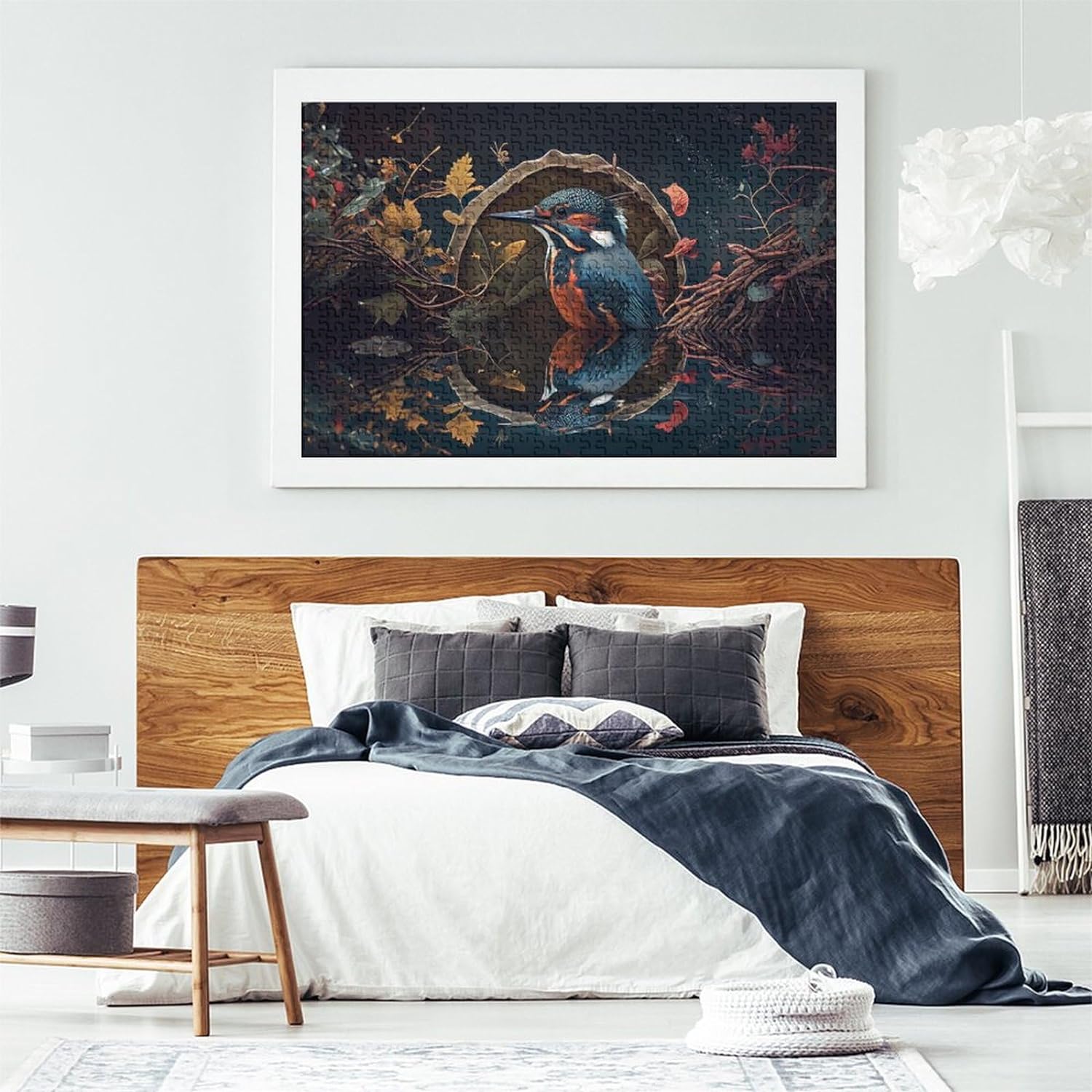 This is a 500-piece jigsaw puzzle featuring a creative anime theme with birds reflecting in the water. It's designed as a challenging and educational game for adults. The puzzle not only provides entertainment but also serves as a unique home decoration.